Piscina
It is the most famous beach among the beaches of the islands of Syvota. Clear water and the white sand leaves you with the sense of silk. The only access to the beach is by boat. If you do not own a boat you can hire one from the harbor at Syvota.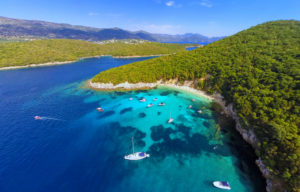 Mega Ammos
The longest sandy beach in the area. Apart from its bars and restaurants, water sports are also provided. Next to it is the Small Ammos beach which has almost the same features.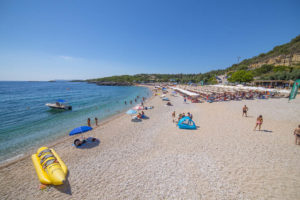 St. Paraskevi
The pebbly beach and the clear water characterizes the spectacular beach. Whoever loves swimming can reach the small island opposite the beach.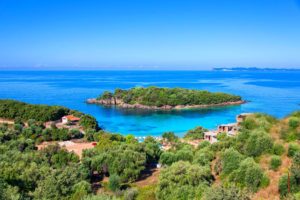 French Bay
It is the nearest beach to Villa Partheniou. It is easily accessible on foot thanks to a path called "the path of love". It is an organized beach as well as on its green garden.